Deutsche Bank and the Bayan-Anihan project of NGO Gawad Kalinga have launched a new programme in the Philippines to help farming families create a sustainable farming income in the midst of the devastating effects of the pandemic on the agricultural sector.
Called Growing Goodness, Together, the programme will initially provide help to 50 farming families across four villages and farming communities supported by Gawad Kalinga, to enable farmers to invest in more efficient farming equipment, tools, seeds, and fertilizer.
Gawad Kalinga Chairman Jose Luis Oquinena said, "Each family in the partner communities with enough space for individual family garden plots will be provided with tools and know-how to grow their own vegetables to sell at market."
Once farmers have created enough revenue for the next harvest, they return the initial 'seed' funding to the programme so it can be re-cycled and re-directed to other farmer families so they can similarly benefit.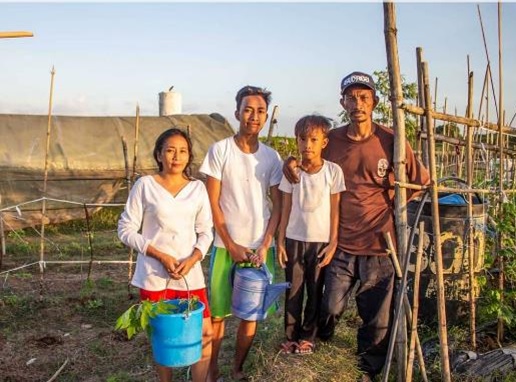 Deutsche Bank Philippines Chief Country Officer Michael Chua said, "Growing Goodness, Together is an important support programme to enable farmers to create a sustainable income. Conceptualised by our Corporate Social Responsibility (CSR) Council, this partnership is the latest drive by our employees to support their community during the Covid-19 pandemic."
The partnership programme will also help farmers learn more about quality control principles to improve their crops as well as create links to potential markets.
Bayan-Anihan, or community harvest, is a non-profit arm of Gawad Kalinga that empowers farmers to create a sustainable income by connecting them with the private and government sectors. Bayan-Anihan acts as a marketing arm by organizing farmers to pool their harvest, connect to market and offer business management and marketing support to assist farmers selling their produce at market.
Deutsche Bank's local and global employees will also contribute their skills through various volunteering projects, as part of the bank's 'Made for Good' CSR initiative.