Triodos Bank UK has been crowned 'Customer Service Champion' at the British Bank Awards 2020 and we've been Highly Commended for our Personal Current Account. An overall runner-up position for 'Best British Bank 2020' completed a hat trick of accolades at the awards – all thanks to amazing votes and reviews from our customers!
There is a growing demand for financial institutions to be transparent and accountable – people are no longer content to hand over their money to be used for purposes that are not aligned with their personal values.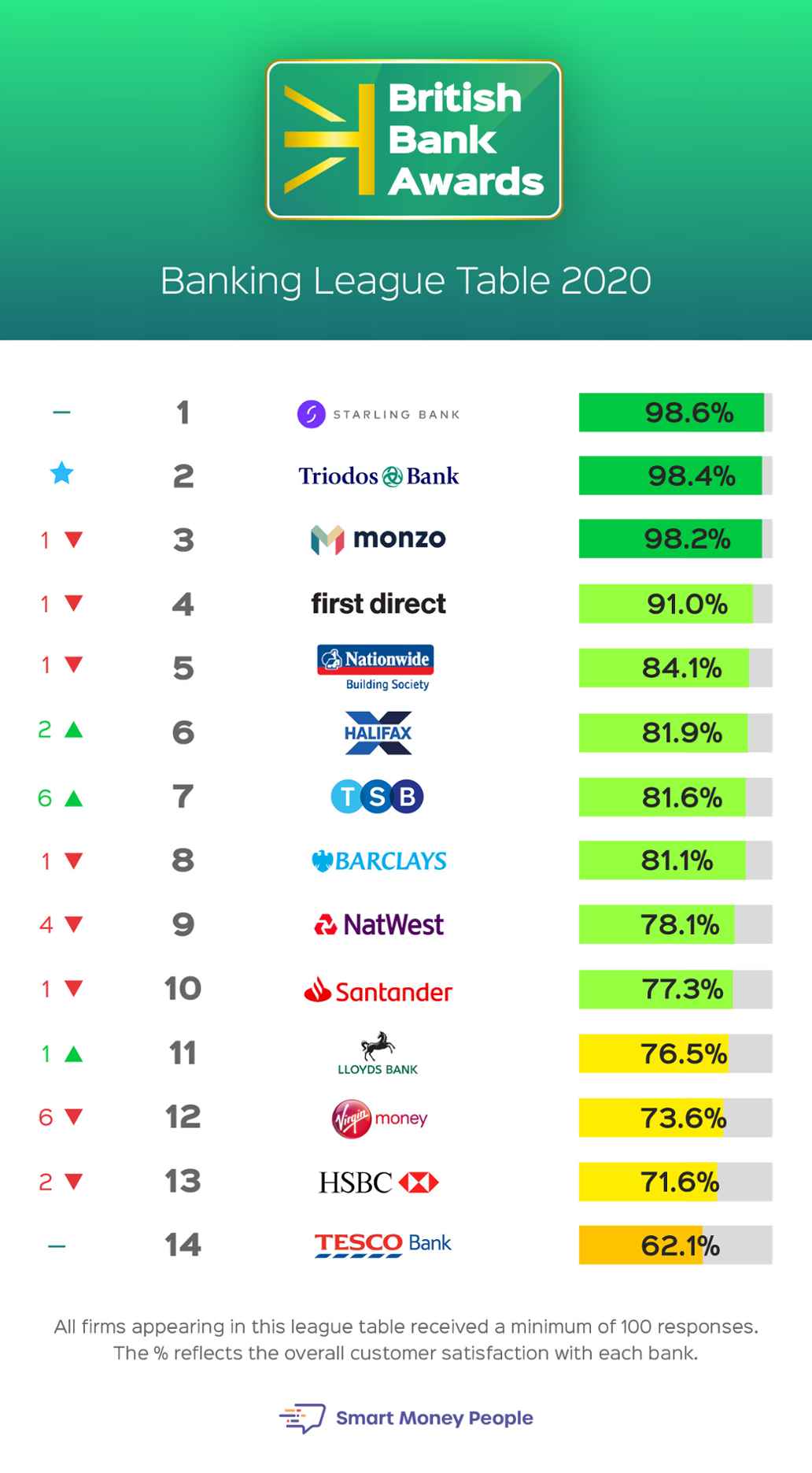 Now in its sixth year, the British Bank Awards aims to find the best products, top innovation and most trusted financial brands. The awards are run by Smart Money People and are 100% voted for by customers – over 40,000 shared their feedback for the awards this year.
As public pressure to act against the environmental and climate emergency has grown, our mission to use money to support positive change has never felt more relevant. For Triodos to be ranked second in the 'Best British Bank 2020' category at the British Bank Awards – beating much larger banks – is a reflection of this trend.
Dr Bevis Watts, CEO of Triodos Bank UK, said: "It is remarkable that a relatively small bank like us has gained such recognition and shows that customers want a different kind of bank, one that really challenges how banking is done and what their money is used for. In these times of increasing awareness around climate change and social inequality, our commitment to use money to positively influence these issues has never felt more relevant.
Triodos has its UK headquarters in Bristol and serves thousands of customers online and over the phone. The bank celebrates 25 years of operating in the UK this year and remains committed to putting customer interests and needs at the heart of operations.
The mission of the bank has at its core quality of life, human dignity and the environment. If you're looking for evidence, Triodos is a certified B Corporation – that is to say our way of doing business has been independently assessed and found to have a positive impact on people and planet. Triodos has also been rated Best Buy in the Ethical Consumer finance guides.
Michael Fotis, founder of Smart Money People, said "Customer voting in the British Bank Awards 2020 has been particularly competitive this year. With some of the newest financial firms competing alongside global giants, all firms should be especially proud to be recognised for delivering the highest levels of customer satisfaction in financial services."