Ethical Hedonist Magazine has launched a Crowdfunding Chat Show, consisting of crowdfunded virtual nights of organic foodie stars! First up a chat show evening with award-winning organic chef Nina Matsunaga of the Black Bull Inn Sedbergh and the Queen of Chocolate, Chantal Coady, who will talk about her exciting new ventures – The Chocolate Detective and Letterbox, Isolation Chocolate.
Alison Jane Reid, the founder and editor of Ethical Hedonist Magazine describes the nights:
"I can't wait to welcome you to the first of our glorious real organic food chat show evenings after successfully launching our magazine chat show. First up a chat show evening with award-winning organic chef Nina Matsunaga of the Black Bull Inn Sedbergh, Dr Ken Berry MD, bestselling author of Lies Your Doctor Told You and Chantal Coady, the artisan and organic chocolate queen who will talk about her exciting new ventures – The Chocolate Detective and Letterbox, Isolation Chocolate.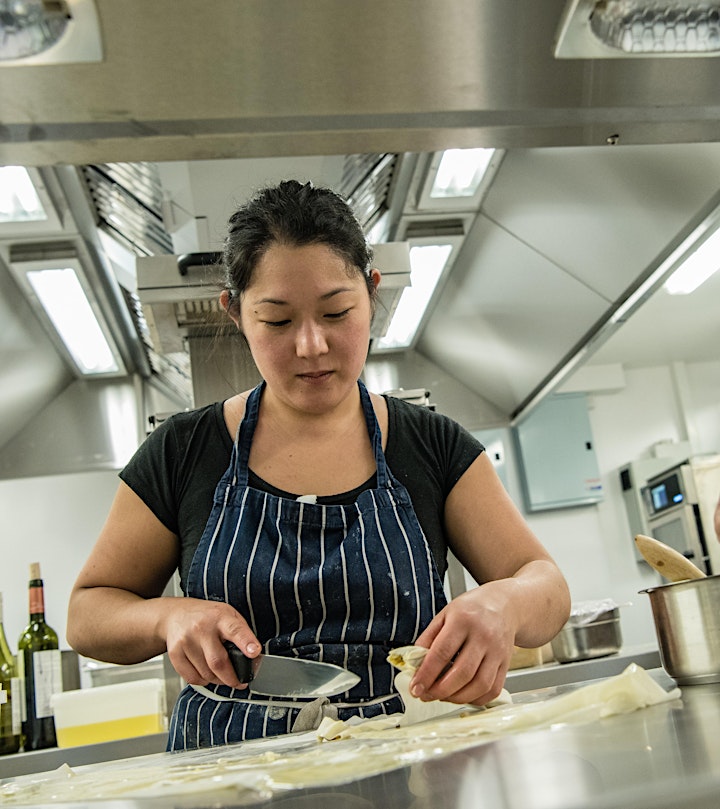 The Black Bull – East Meets West Fusion Organic Food
More about Nina and Chantal
On the virtual sofa with AJ, our organic girl reporter will be Nina Matsunaga the multi-award-winning chef-patron of the Black Bull Inn Sedbergh, nestled amid the cathedral splendors of the Yorkshire Dales, on the edge of the Lake District.
Nina is passionate about using organic and foraged ingredients in her beautiful east meets west fusion food in destination gastro Inn nestling in the Yorkshire fells – the gateway to the Lake District.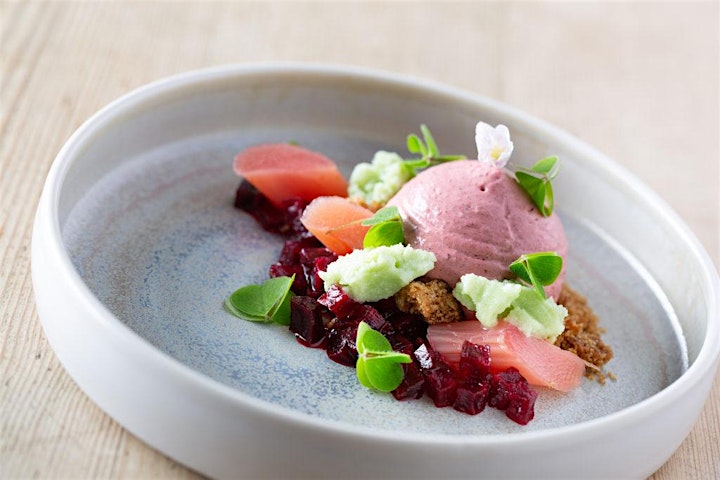 Sainbury's Magazine describes Nina's cooking and the Black Bull Inn as. " Serious foodie territory" and typical east meets west dishes include Howgill Hereford beef Fillet, Birch Syrup, Salsify, Dukkah & Bone Marrow, Salt Baked Celeriac, Sweet Cicely & Alexanders and Rice Pudding, Winter Truffle, Garsdale Honey & Chocolate. Nina is a big fan of foraging as well as showcasing organic, local and artisan food producers.
Nina is very clear about her passion for using the best organic, local and foraged ingredients in her refined, colour pop dishes. She says.
"We believe that meat that is slow-grown tastes best, traditional breeds from this area should be championed at source and that seasonal ingredients yield the very best meals."
Prize Giveaway for One Lucky Ethical Hedonist Guest!
Nina will be giving away a one night stay at her Boutique Inn to one very lucky Ethical Hedonist chat show guest. The giveaway includes the following – a one night stay at the Black Bull Inn Sedbergh, with a three-course meal and B&B accommodation for the winner and one guest. The editor's decision is final and there is no cash alternative. Travel to and from the Inn is not included and the stay must be booked and taken within six months from the date of the winner being announced.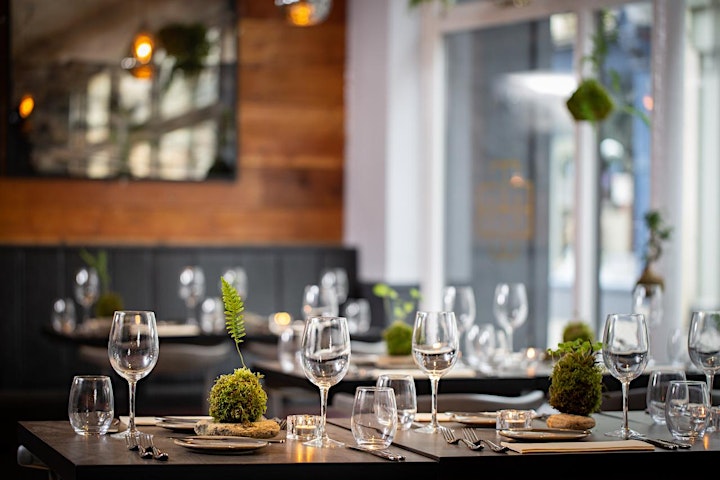 Dr Ken Berry MD
Nina will be joined by Dr Ken Berry MD, the charismatic, doctor from Nashville who is a precision mix of charisma, no-nonsense and science-based nutrition.
Ken Berry is a practicing board certified physician, an amazon Best Selling author, and a passionate advocate of health on his YouTube channel where he has over one million subscribers. Along with his online presence, he is active in his own community of Camden Tennessee where he has been practicing at The Berry Clinic since 2003. Dr. Berry is known for his direct, no nonsense approach to health and wellness. After signing with Victory Belt Publishing House this year, Dr. Berry just released a second edition of his best selling book Lies My Doctor Told Me. He is also in the process of writing his second book called Common Sense Keto for Type II Diabetes. He looks forward to working with the real people of the world in continuing his mission to bring an end to the obesity and Type II diabetes epidemics, along with bringing awareness to such issues as thyroid health and hormone optimization.
Back to School to Learn Nutrition
Ken used to be a fat and unhealthy doctor. Like just about all medics and hospital consultants he wasn't taught nutrition in medical school or how to correctly feed a human being and keep that human healthy. He only knew how to diagnose disease and prescribe drugs. So he went back to school to learn about the science of nutrition.
Ken is part of the great medical rebellion taking place across the western world to deal with the epidemic in food related chronic disease from type 2 diabetes to dementia and metabolic syndrome all linked to so many deaths from COVID-19. Want to find out what is back on the menu? Is it time to never buy low-fat diet food ever again? Do we all need to adopt the Keto diet? Ken will get you excited about cooking and eating real food again and losing that stubborn fat around the middle by eating delicious food cooked from scratch your grandmother would recognise.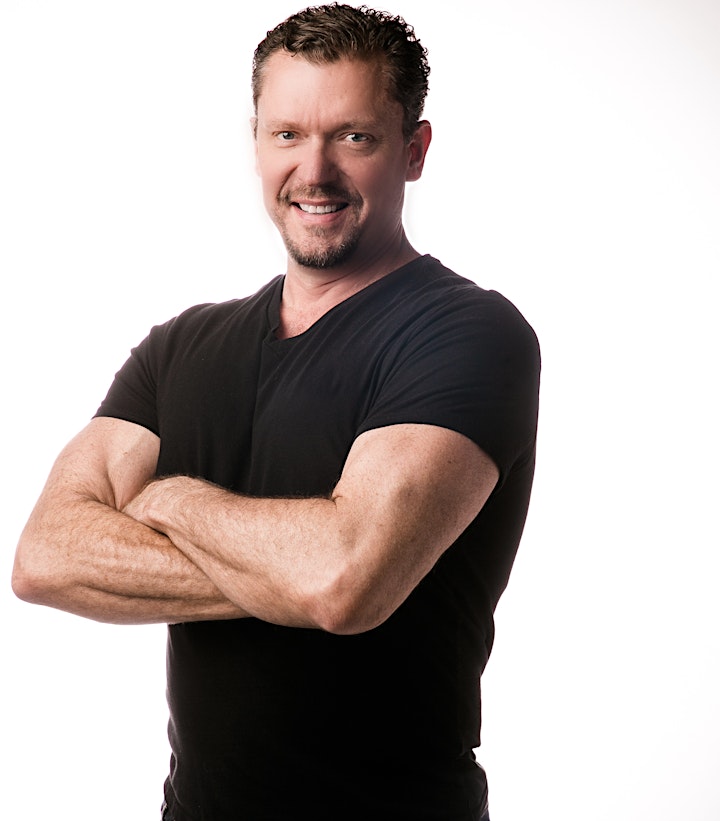 Ken and Nina will be joined by Chantal Coady, the legendary chocolatier and founder of Rococo. Chantal started the organic, artisan and fair-trade luxury chocolate movement in the late eighties.
Letterbox Artisan and Organic Chocolate
Chantal left Rococo last summer and she will be talking about her timely new venture – The Chocolate Detective and Letterbox Chocolates. Interviewing Chantal is like taking an odyssey around the world in chocolate! There isn't much she doesn't know about the fine art of the chocolatier and she will be talking about the health benefits of eating the very best organic dark chocolate and how to support sustainable chocolate farming. Her love of rare and exquisite ingredients in fine chocolate making was ignited by a childhood growing up in Tehran. Chantal vividly remembers the intense aromas of spices and rose oils in the bustling local markets.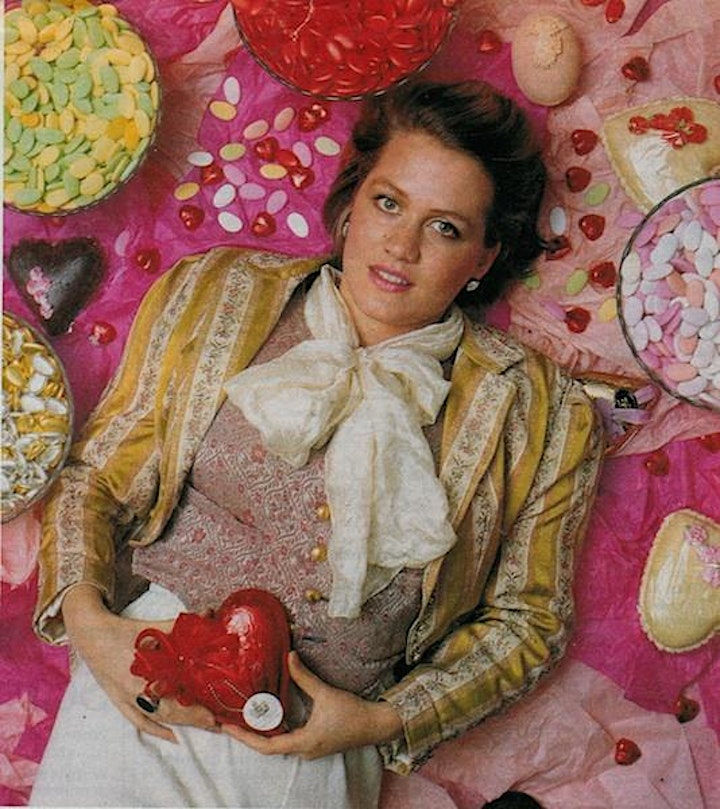 A Chocolate Odyssey from the Virtual Sofa!
Together, during our interview, we will take you on a chocolate odyssey adventure, as we discuss her love for Arabia and exotic lands in search of rare, organic and fair ingredients. Sometimes, the most precious treats come in small brown paper boxes.
Three-Course Menu Card
As part of this crowdfunded special evening, you will receive a three-course organic menu card to create at home and enjoy before or during the show. This is entirely optional. The menu will be sent to you via email. The idea is to create the idea of our community coming together for a night of inspiration, deliciously organic food, wine and conviviality. The menu will be created by our organic food star guests together with AJ. Of course, you can always save your menu for another occasion at home and share your pictures with us!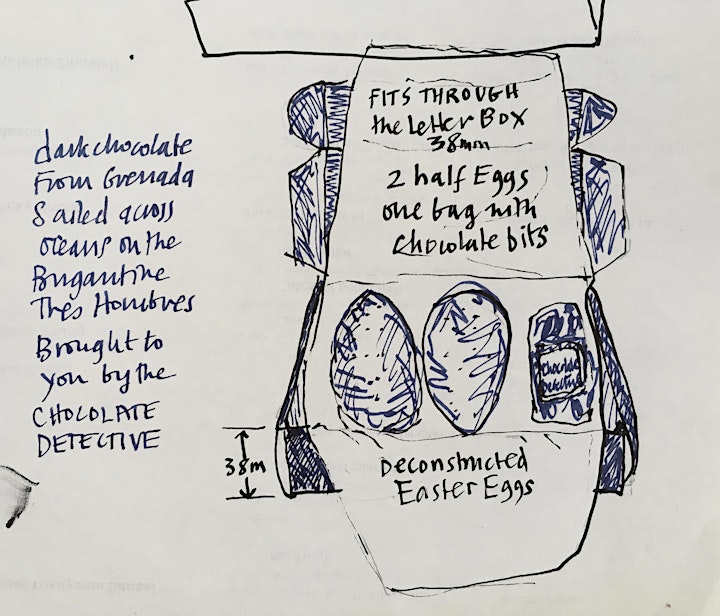 Support Our Good News Journalism
By taking part, you will be helping to support our social and environmental impact journalism and provide urgent funding during the pandemic and beyond for our organic magazine and help fund our editorial production costs and Gwynnie's internship. Once the lockdown is over our goal is to take the EH Chat Show on the road. Help us make it happen.
Important Notice – We reserve the right to substitute a guest due to last minute illness or circumstances beyond their control. If this should happen, we will go ahead with the show with a substitute guest of comparable interest and quality or extend the interview time with our other two leading guests. Our chat shows are ongoing, so we would add a guest who couldn't attend this event to another chat show. This is also a magazine crowdfunding event and a huge amount of work goes into making each event happen for your delight, entertainment and inspiration. Thank you and see you on Thursday – we can't wait!"
For more information and to buy your tickets here.
For more information visit here.