FareShare, the UK's largest food redistribution charity, today launches its first national advertising campaign as part of an appeal to recruit volunteers.
Adverts portraying people and the food they most resemble in a bold, fun way will feature both online and in print in regional news publications across the UK, until the end of October.
The campaign was made possible after FareShare won £250,000 of media spend from the Creative Shootout – fast becoming one of the most recognised creative awards in the UK – donated by premium publisher cooperative 1XL. The Shootout for the creative work for FareShare's first ever national advertising campaign was won in a Dragons' Den-style pitch by specialist branded content agency Raw London.
Let's Get Together
Using the slogan "You've got the time, we've got the food. Let's get together", the creative focuses on the relationship between people and food in a bold, impactful way that reflects the personality of FareShare as a fun and inclusive place to volunteer. Its purpose is to make people laugh, generate intrigue and brand affiliation, and drive interest in volunteering for FareShare, while accurately representing FareShare and their volunteers.
The campaign will be brought to life in regional news titles across the UK through digital display ads, print adverts and native articles directing to a dedicated campaign microsite fareshare.org.uk/volunteer where visitors can find the perfect volunteer role for them and sign up.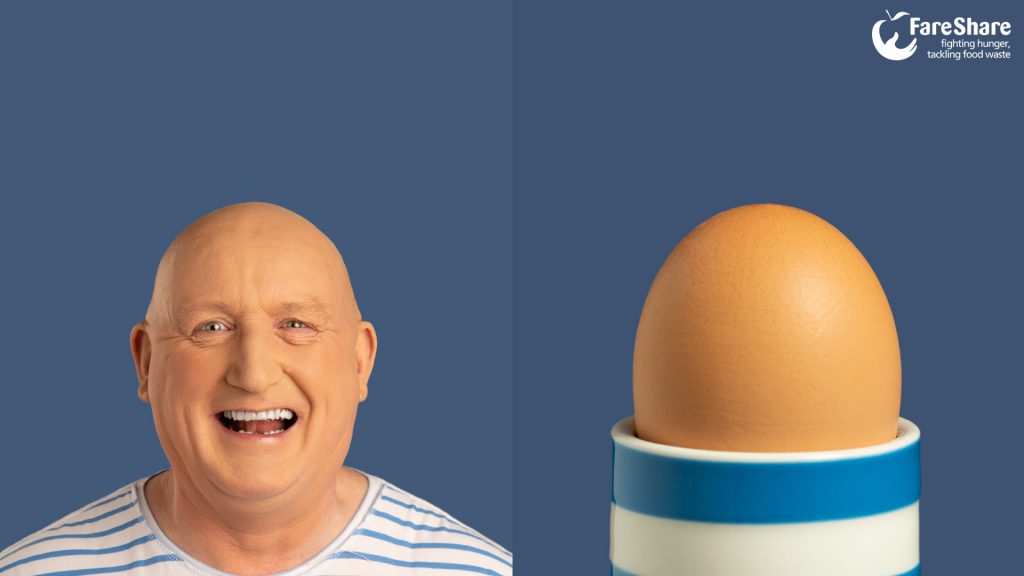 Winning #partnerchips
FareShare Chief Executive Lindsay Boswell said the campaign was only possible due to the generosity of the Creative Shootout: "As a charity, our small budget goes towards operational costs, so winning the 2018 Creative Shootout was a huge deal for us.
"It was a no brainer for the campaign to be about volunteering because we just couldn't feed 770,000 vulnerable people a week without our amazing volunteers. We hope that this impactful, fun campaign captures people's attention enough that they want to come and help us feed thousands more – as we know there is so much more we can do to reduce food waste and fight hunger across the UK.
"Many thanks to FareShare supporter Hugh Bonneville, and all the agencies and media suppliers involved, for galvanising creative agencies to 'do their best for FareShare' during the competition stages."
"We were thrilled to win the Creative Shootout and have the opportunity to work with such a great charity. It's brilliant that we've been able to stay true to the original concept, working closely with FareShare to make sure we accurately represent real volunteers and high quality food."
Charlotte Harris, Marketing Director at Raw London
Scott Gill, MD of 1XL, said: "It goes without saying that amplifying FareShare's message and enhancing its ability to help people in need is an excellent reason to support The Creative Shootout. At 1XL we are really looking forward to the campaign launching and unleashing the power of local media combined with great creative work for this fantastic cause."
Creative Shootout Founder, Johnny Pitt, said: "The Shootout came from a simple place; namely, that creativity needs to be celebrated and showcased better. But it's nothing if it doesn't deliver. The winning creative has to become a reality – and well done to FareShare, Raw London and 1XL for making it so, as well as of course, the whole Creative Shootout set up."
Find your #perfectpear
Keep your eyes peeled for the campaign creatives in your local press and check out the campaign microsite – could you be the strawberry to our cream and help us fight hunger and food waste in your local area?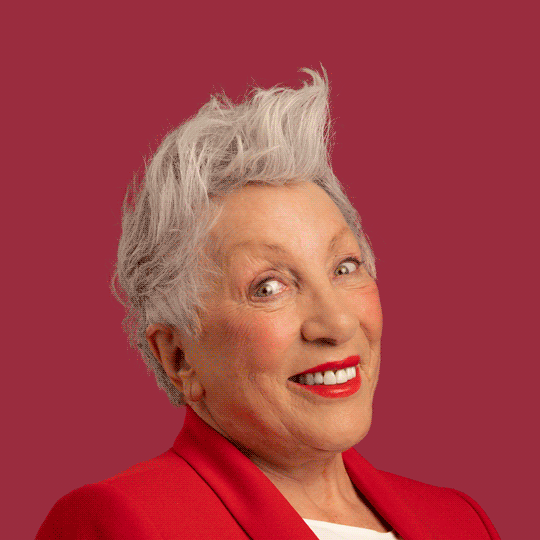 "We are really looking forward to the campaign launching and unleashing the power of local media combined with great creative work for this fantastic cause."
Scott Gill, MD of publisher cooperative 1XL
Links